Affordable Health, Life & Dental Insurance in Rockwall, TX | Insurance Plans
Comprehensive Insurance Coverage for Rockwall Residents
At HealthGuys, we understand the importance of having comprehensive insurance coverage that meets your specific needs.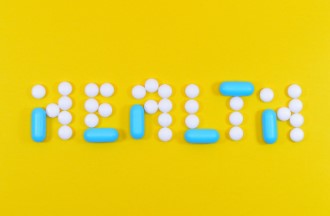 We are dedicated to providing affordable options and personalized solutions for health, life, and dental insurance in Rockwall, TX. As certified agents, we have nationwide coverage and work with some of the most respected names in the insurance industry.
Our goal is to ensure that you receive the right coverage under the right providers, making us your one-stop shop for all your insurance needs.
Health Insurance Designed to Meet All Your Needs
Your health is your most valuable asset, and it deserves the best protection possible. At HealthGuys, we offer health insurance solutions that are tailored to meet all your needs. Whether you're an individual, a family, or a small business in Rockwall, TX, we have certified agents who will work closely with you to find the ideal health insurance plan.
With our wide selection of affordable options from leading providers such as UnitedHealthCare, BlueCross Blue Shield, and more, you can have peace of mind knowing that your health and well-being are in good hands.
Life and Long-Term Care Insurance
Planning for the future is essential, and at HealthGuys, we recognize the importance of life and long-term care insurance. Our certified agents are here to guide you through the process, helping you secure the right coverage to protect your loved ones and ensure financial stability. Whether you need life insurance to provide for your family's future or long-term care insurance to safeguard your well-being, we have the expertise to assist you.
With our nationwide network of respected insurance providers, including National General Insurance Co. and other trusted names, we can customize a plan that suits your unique circumstances.
Dental Insurance for You and Your Family
A healthy smile is not only a reflection of good oral hygiene but also an integral part of your overall well-being. At HealthGuys, we offer dental insurance plans designed to meet the needs of you and your family in Rockwall, TX. Our comprehensive coverage options ensure that you can maintain your dental health without breaking the bank.
With our network of dental providers, you'll have access to a wide range of services, from routine check-ups to major dental procedures. Don't compromise on your dental care – let HealthGuys provide you with affordable and reliable dental insurance solutions.
About Rockwall, TX
Nestled in the heart of Texas, Rockwall is a vibrant city known for its scenic beauty, rich history, and strong sense of community. Located just east of Dallas, residents of Rockwall enjoy a balanced lifestyle with a mix of small-town charm and modern conveniences. From the stunning views of Lake Ray Hubbard to the historic downtown square, Rockwall offers a range of recreational activities, shopping, and dining experiences.
With a thriving economy and top-rated schools, it's no wonder why Rockwall is a sought-after place to live and work.
Contact HealthGuys Today
For affordable and customized insurance solutions in Rockwall, TX, contact HealthGuys today at 866-438-4325. Our certified agents are ready to assist you in finding the right health, life, and dental insurance coverage to protect what matters most. Trust HealthGuys to provide you with the peace of mind you deserve.