Affordable Health, Life & Dental Insurance in Royse City, TX
Comprehensive Insurance Coverage for Royse City Residents
At HealthGuys, we are dedicated to providing comprehensive insurance coverage that meets the specific needs of Royse City residents.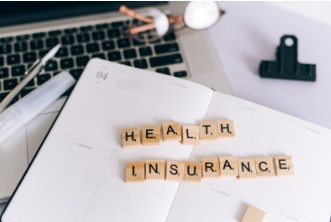 We understand that finding affordable options tailored to your requirements is crucial, and that's why we're here to help. As certified agents with nationwide coverage, we prioritize your well-being by offering insurance solutions that are not only affordable but also easy to understand.
At HealthGuys, we value each individual and strive to ensure you're not just another policyholder, but a valued member of our community. Our commitment to providing the correct options under the right providers makes us your trusted partner for all your insurance needs.
Health Insurance Designed to Meet All Your Needs
Your health is our priority, and HealthGuys is proud to offer health insurance plans designed to meet all your needs. Whether you're an individual, a family, or a small business owner in Royse City, TX, our certified agents are here to guide you in finding the ideal health insurance coverage.
We understand that everyone's health requirements are unique, and that's why we work with leading providers such as UnitedHealthCare, BlueCross Blue Shield, and more to provide you with a wide selection of affordable options. With HealthGuys, you can rest assured that your health and well-being are in capable hands.
Life and Long-Term Care Insurance
Planning for the future is essential, and HealthGuys is here to assist you in securing the right life and long-term care insurance coverage. Our certified agents have the expertise to navigate you through the insurance process, ensuring that your loved ones are protected and your financial stability is safeguarded.
Whether you need life insurance to provide for your family's future or long-term care insurance to support your well-being, we work with respected providers such as National General Insurance Co. to customize a plan that suits your specific circumstances. Count on HealthGuys to help you prepare for tomorrow with confidence.
Dental Insurance for You and Your Family
Your smile is important, and HealthGuys offers dental insurance plans that cater to the needs of you and your family in Royse City, TX. Our comprehensive coverage options ensure that you can prioritize your dental health without breaking the bank. With our network of dental providers, you'll have access to a wide range of services, from routine check-ups to major dental procedures.
Don't compromise on your oral well-being – let HealthGuys provide you with affordable and reliable dental insurance solutions that give you a reason to smile.
About Royse City
Situated in the heart of Rockwall County, Royse City is a vibrant community known for its small-town charm and welcoming atmosphere. With a rich history and a thriving economy, Royse City offers residents a balanced lifestyle with a close-knit community feel. The city boasts a variety of recreational opportunities, including parks, sports facilities, and nearby Lake Ray Hubbard for outdoor enthusiasts.
Royse City also takes pride in its excellent schools, safe neighborhoods, and a range of local events and festivals that bring the community together. Discover the warmth and convenience of living in Royse City, where a strong sense of community and quality of life are paramount.
Contact HealthGuys Today
For affordable and customized insurance solutions in Royse City, TX, contact HealthGuys today at 866-438-4325. Our certified agents are ready to assist you in finding the right health, life, and dental insurance coverage to protect what matters most. Trust HealthGuys to provide you with comprehensive insurance options that meet your specific needs.