Understanding Long-Term Care Options
By Health Guys
25 May 2022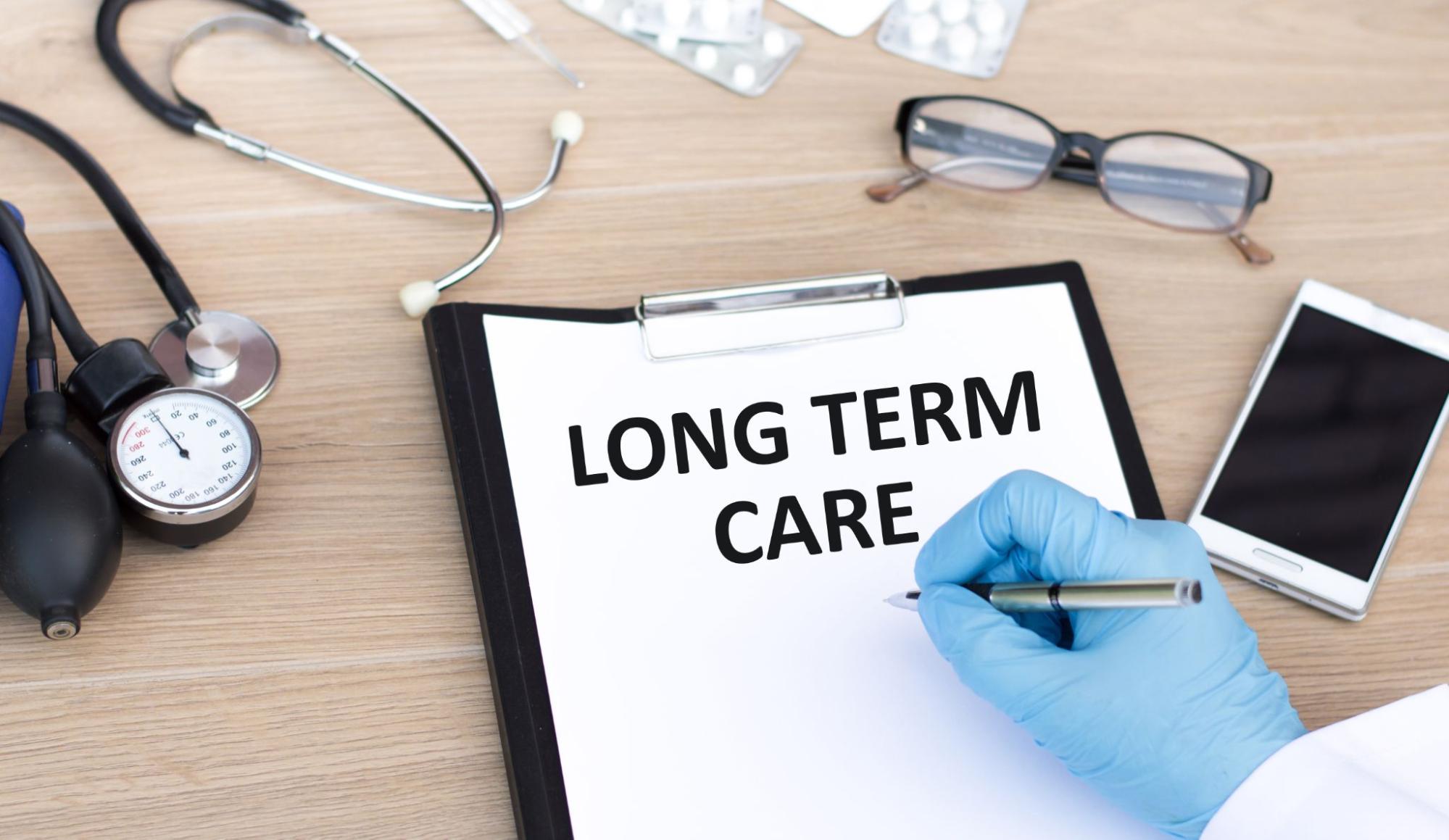 The United States Department of Health and Human Services and the National Institute on Aging define long-term care as the following:
"Long-term care involves a variety of services designed to meet a person's health or personal care needs during a short or long period of time. These services help people live as independently and safely as possible when they can no longer perform everyday activities on their own."
Long-term care is often needed by elderly people if they develop a loss of mobility or cognitive issues. It is also the case that long-term care can be used by those suffering from a life-altering injury or illness (including mental health illnesses) and both age- and non-age-related disabilities.
Under long-term care, medical and nonmedical service is provided to an individual. Service examples involve everything from daily dressing and bathing assistance to running errands, driving, providing medication, cooking, cleaning, and even helping with estate paperwork, mail, and paying bills.
In our society, long-term care is often something thought to be taken on by family members, spouses, or close friends, but it does not need to be that way. There are many fantastic long-term care options through health insurance providers, lessening the financial and physical burden on friends and family.
Most long-term care options involve three different types of care:
Assisted Living
Nursing Home
In Home
Assisted Living
Assisted living communities are designed to balance care with a level of independence. You'll often see assisted living communities set up with a series of individual tiny homes, condos, or apartment units with additional amenities all in one location.
These additional amenities allow residents a level of help with their daily living activities, but for the most part, people are able to function on their own with limited help.
Assisted living facilities have trained staff on site to monitor and provide personalized care as well, including convenient access to healthcare facilities (and even a shuttle or driving service). Through assisted living facilities, residents are in a healthy and social environment where they can interact with each other, staff, and visitors.
Nursing Home
A nursing home facility differentiates from an assisted living facility in that there are actually skilled medical professionals on staff all the time. Nursing homes are considered medical facilities and involve 24/7 medical monitoring and care for residents.
Nursing home residents typically need a different level of involvement with their day-to-day care when compared to someone in an assisted living facility. It's also the case that residents switch from an assisted living facility to a nursing home over time or as a situation evolves in which that person needs more care.
It's sometimes the case that a resident begins in a nursing home but then is able to move to an assisted living facility. This is seen in cases of injury recovery or cancer where the level of care can actually be lessened as the person recovers or goes into remission, but some day-to-day help and monitoring are still needed.
In Home
For other situations, people prefer to stay in their own homes to receive care, and this is called "in-home care." These are home-based services that include both personal and medical help but are often part-time (when compared to a nursing home or assisted living situation in which 24/7 staff is on site).
With in-home care, a medical professional and home-care provider will visit to provide services throughout the week or month. Some popular in-home care options are for people recovering from surgery or an accident who need physical therapy but are able to function independently on their own for the majority of the time.
Important Note
Everyone's health, both mental and physical, is different, so it's helpful to understand what long-term health care benefits are out there. Understanding the options allows you to make a more informed decision and plan specifically for your condition and financial situation.
Whether you are just curious, planning for yourself, or planning for a loved one, it's good to know you're not alone.
This is where HealthGuys comes in!
Insurance Simplified
At HealthGuys, we want to find the best health insurance solution for you, your family, or your small business.
We know how important health insurance is for the short and long term, and we also know every life is unique. We strive to provide our clients with the best, most available, and most flexible coverage options for any point in your life. HealthGuys works with providers across the country, and we also have faith-based and self-employed health plans.
In addition, HealthGuys has a robust Life Insurance selection ranging from term to permanent to whole life depending on your situation.
Give us a call or request a free quote today by completing our simple online form. We also have a convenient online chat line.